Professional-looking websites in minutes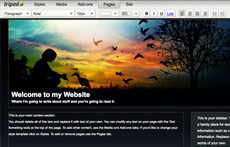 Anyone can build a polished, great-looking website with Tripod! It doesn't matter how little web design or technical expertise you have. We provide you with a sophisticated website builder and affordable web hosting that together make creating and publishing a website as easy as can be.
With Tripod Site Builder, you can quickly enter text into a web page and modify it the same way you would using an ordinary word processor. Quickly upload images, videos, audio and documents, then drag and drop them right onto your pages.
The Tripod Site Builder comes with an extensive, and ever growing, library of stylish website templates that you can start using right away. Check out our full catalog of templates.
Go beyond the basics with add-on modules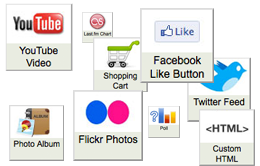 Tripod Site Builder also features a wide variety of add-on modules that you can use to build a rich and dynamic website that you can be proud of. You can easily add maps, forms, photo albums, YouTube videos and more features to your web pages without having to learn a single line of code. Drag and drop. It's that easy.
Custom HTML & CSS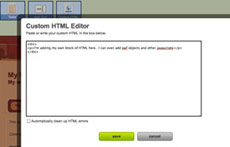 Do you know the code? If so, you can add custom HTML blocks to your website to enhance your site's functionality and appearance in any way you can imagine.
We also provide direct access to the CSS of our website templates. Perhaps you have a background image you want to use on your website. Or you want to change the default colors of text and links. It doesn't matter: You can create your own custom version of one of our default templates or build a CSS file from scratch to have a completely unique website!